This site uses cookies to provides services, personalise adds and analyse traffic. Information on how you use this site is shared with Google. If you use this site you agree with the use of cookies. Sorry to bother you with this annoying banner. European law says we have to. Click the "I get it" link to hide this message.
Deze site gebruikt cookies om services te leveren, advertenties te personaliseren en verkeer te analyseren. Informatie over je gebruik van deze site wordt gedeeld met Google. Als je deze site gebruikt, ga je akkoord met het gebruik van cookies. Het spijt ons dat we u met deze irritante banner moeten lastig vallen. Iets met nieuwe Europese wetgeving. Klik op het "I get it" linkje om deze boodschap te verbergen.
More info...
|
I get it
Foto's Pieter Beelen Oncorhynchus mykiss (Regenboogforel)
Oncorhynchus mykiss
(fb)
© Pieter Beelen
03-01-2015 11:52:00
1
mens(en) vinden dit een mooie foto.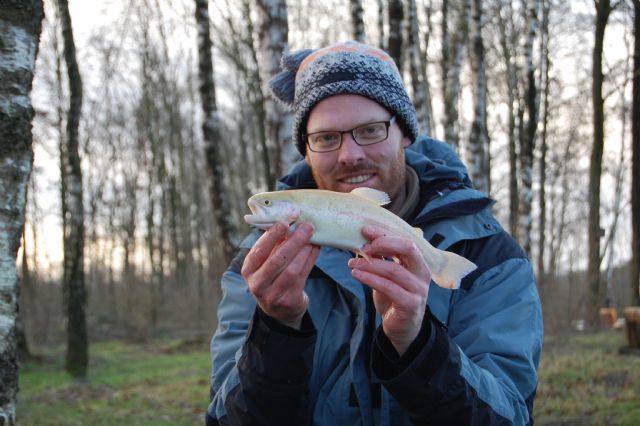 picture properties:
| | |
| --- | --- |
| year taken : | |
| country : | The Netherlands |
| notes : | |
reacties (5)
03-01-2015 11:53:12
Pieter Beelen zegt : A golden trout. I have a feeling this will be a weird year!

03-01-2015 12:17:32
Theo Modder zegt : You've grown quite a bit Pieter, in 4 years, looking at your previous picture.
Happy newyear.

03-01-2015 12:37:11
Pieter Beelen zegt : LOL and the trout are getting smaller!

05-01-2015 05:11:57
Ben Cantrell zegt : I think your childhood haircut brings you good luck!
You should probably grow it out and cut it like that again.

05-01-2015 09:09:59
Pieter Beelen zegt : LOL I shaved all at the moment. A roommate has cancer and lost her hair. I hope to support her this way.

---
Oncorhynchus mykiss
(fb)
© Pieter Beelen
09-01-2011 10:41:52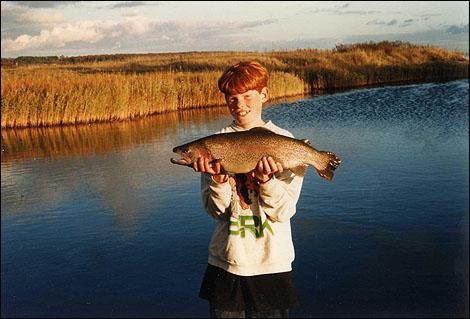 picture properties:
| | |
| --- | --- |
| year taken : | |
| country : | Denmark |
| notes : | |
reacties (0)
---
---